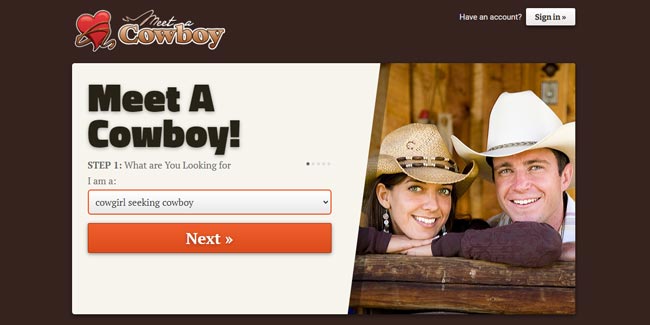 If you have ever been on any of the major dating platforms, you might have noticed a strange thing. An utter lack of options when it comes to interaction with other members of the site. You can basically send a message or, in some cases, a photo and that's it. Considering this, you're not wrong in thinking that you would be better off just browsing Facebook and not this highly commercial dating site. And if you're a cowboy or like cowboys, things become even more complicated. This is why we will be talking just about Cowboy Dating sites in this article.
You see, some of them have just introduced a brand new feature that will help you make connections naturally and effortlessly. First of all, we would like to mention that things have not been always like this. Over centuries and centuries of communication, we humans, have developed a special set of non-verbal cues. These cues played crucial roles not just in our everyday life but also in our love life. One smile or look can make all the difference, especially if it's reciprocated. And the world of online dating has nothing like that. Well, nothing up until now.
One of the biggest and most popular cowboy dating sites, Meet A Cowboy introduced the flirt feature some time ago. We will tell you how it works, why it's important, and whether is it free. If you want to know more about to site itself, we recommend you check out our Meet A Cowboy review. So, when you send a flirt, the person to whom you sent it will receive a notification that you've flirted with them straight to their inbox. They can either send a flirt back, send you a message or ignore this event completely. As you can notice, two out of three of these outcomes are positive.
Additionally, we all know just how all of us love compliments. They just put us in a good mood. This means that the person you've just complimented with your flirt will be positive and happy and thus more likely to reply. And even if they don't reply, just know that you've just probably made someone's day. Finally, we have to talk about the money and don't worry, the news is good. You can join Meet A Cowboy for free and you can also send flirts for free! Yes, the whole thing is completely free and you can try it out for yourself. There is a premium subscription if you want even more perks but it's not required to send or receive flirts.