Finding love in a small or rural town does come with a few challenges. First, there are not that many people to meet. Second, you probably know almost everyone in the community. Finally, there is likely a small number of places you can go out and they are either half-empty or packed with people you have known your entire life. It is therefore fairly accurate to say that your dating choices are quite limited in a small or rural town. If you are wondering how to meet and date someone under these circumstances, below you will find a list of options at your disposal no matter how small your town is.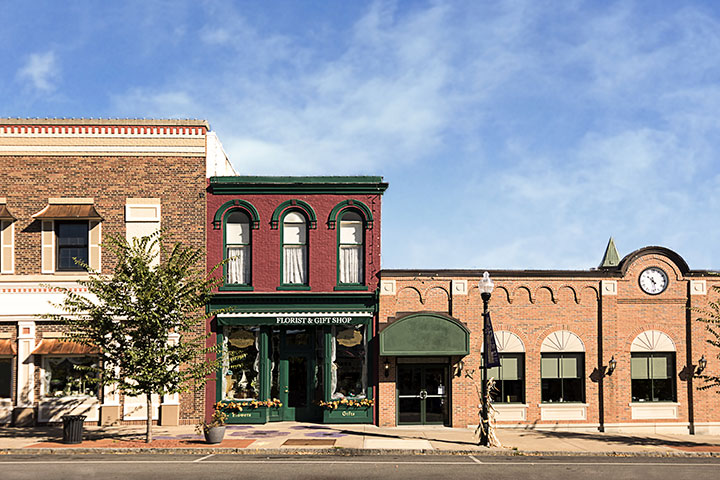 Give Online Dating A Shot
One of the most important things to consider is that you do not have to limit yourself to just the people from your town. If you decide to join a popular dating site for cowboys, you will be able to meet other singles who live in your area and much further away. You can connect with folks from a nearby big city who do not have a problem with dating and finding love in the countryside. Basically, thanks to online cowboy dating, you can continue living in your small or rural town and seek love elsewhere. Who knows – maybe you will end up moving to another town or city or maybe someone you meet will be willing to start a new chapter in their life in your community. 
Visit A Friend From The City
Visiting a friend who lives in a big city is a perfect excuse to take some well-deserved time off from your home responsibilities and change the scenery. By going on a mini-vacay, you can get plenty of opportunities to meet new people. The best part is that your friend can introduce you to their social circle so you can rest assured that the folks you get to know are decent, nice people. This way, you can both find new friends to hang out with the next time you visit and a potential love interest with whom you share at least a couple of things in common.
Attend Nearby Events
Going to a concert, festival or even a farmers market can be a great way to spice up your routine and meet interesting people. Since the people attending these events are people with similar interests like yours, you can easily meet someone you like. You do not have to try hard to get someone to like you on a festival or market as you can just strike a conversation about the event.
Step Out Of Your Comfort Zone
Even though you may not like it in the beginning, trying new things can significantly increase your chances of meeting someone special. Considering how limited your opportunities are for meeting new people in your town, taking on a hobby or engaging in a new activity can help you connect with others and find potential dates. For instance, you can volunteer at a local animal shelter if you love cats and dogs, join a book club if you love reading or start painting if you wish to discover your hidden talents. By finding an activity that you never tried before but that can make you happy, you will find it much easier to meet people who are just like you.
Consider Dating An Old Flame
If you tried new things and did not have any luck meeting the person of your dreams, maybe you should consider dating someone you dated before. Maybe that old flame from high school is single again or someone you had a crush on returned back to town after college. People change over time and someone who was not right for you before may now be. One thing is for sure – you cannot know if someone has changed enough to be perfect for you until you give them a chance.