Getting someone to fall in love with you is never an easy task. You cannot force attraction or expect certain emotions to just appear out of thin air. What you can do is make yourself likable to that other person by making an effort to understand and accept them for who they are and do the things you know they like. This is especially true when you wish to date someone as unique and impressive as a cowgirl. Being a cowgirl is not an image, it is a way of life. These are hardworking, fierce, and dedicated women, confident in who they are and what they need and want out of a partner. If you think you have what it takes to win over a cowgirl, here are some tips that can help you steal her heart.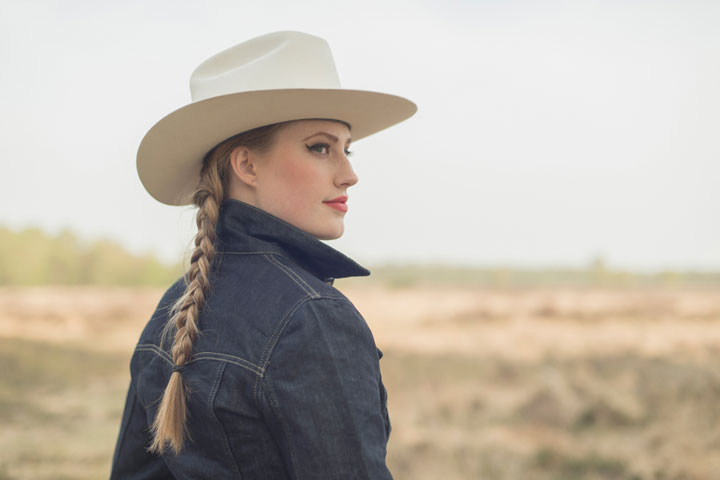 Share Her Interests
Remember, you are not trying to seduce any girl but a cowgirl. Cowgirls have specific interests that are closely connected to their everyday routines and lifestyle. If you are planning to ask a cowgirl out, take her to a place you know she likes, such as a rodeo, a local restaurant, a county concert or a western theme bar. Make sure she knows you are interested in the things she does. Talk about her horses or other animals, invite her to go riding or ask her to teach you in case you have never done it before, and show her you are willing to help out and that you are not afraid of hard work. Whether you are on a date in a bar or chatting on a cowboy dating site, listen to what she has to say and ask her about her day. Showing that you care is the first step toward gaining her trust and making her fall for you.
Look The Part
If you are interested in dating a cowgirl, you should consider dressing like the type of guy cowgirls usually go for – a cowboy. Jeans, plaid shirts, cowboy boots, and a nice hat are some of the things you should get used to wearing. But do not dress like you are going to a costume party, keep it simple. If you wish to adapt to her lifestyle, make sure the change comes naturally. She will love you for that. Another point to keep in mind is that cowboys are rugged men from the country so you may also wish to grow a beard or let your hair grow out a bit.
Go Back To The Basics
Cowgirls tend to be a bit old-fashioned when it comes to love and the modern, direct, and overly aggressive approach to dating is not something they are interested in. Cowgirls are romantic souls with a proper upbringing. They value courtship and do not want to rush things, so when you approach a cowgirl, whether in person or on an online dating platform for cowboys, remember to show respect and take things slowly. Start by getting to know her first, who she is, where she comes from, and what she is interested, and then ask her on a proper date.
Respect Her Freedom
By now you realized that cowgirls value their freedom above anything else. They are wild-spirited and not easily tamed, so do not try to force your love interest to do something she does not want. Compromises are one thing, but asking her to give up her way of life for you is most definitely a deal-breaker. If you want a cowgirl to fall in love with you, be her partner, not her master. Respect that she is strong and independent, give her space, and let her roam the plains; soon enough, she will invite you to join her.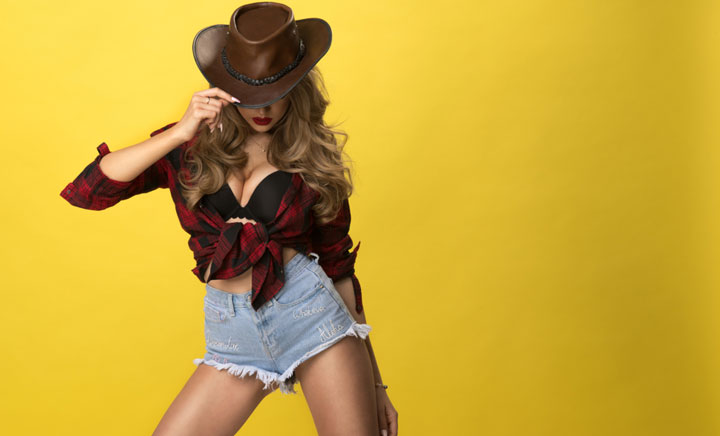 Stay Confident
Cowgirls do not like playing games. In fact, they are pretty straightforward and smell fear a mile away. Do not be one of those guys with tons of hidden insecurities pretending to be someone you are not. Do not run away at the first sight of trouble. Dating a strong woman can be challenging and that is why you have to show her you mean business, that you are reliable and able and willing to face any challenge that comes your way. The most attractive thing for a cowgirl is to see a man with real confidence, someone who is ready to be there for her in thick and thin.
Bottom Line
There is no recipe for happiness and there is no guarantee someone will fall in love with you. However, if there is that initial spark, you can lead your relationship in the right direction if you invest enough effort and are willing to do whatever it takes for the person you love to be content. Winning the heart of a cowgirl may not be a walk in the park, but dating her and getting to know her will only motivate you to work harder for what you want. The best things in life often come with a couple of challenges, so do not give up if things are not always perfect. Life is not perfect, but sharing your days with a cowgirl is as close to perfection as it gets.