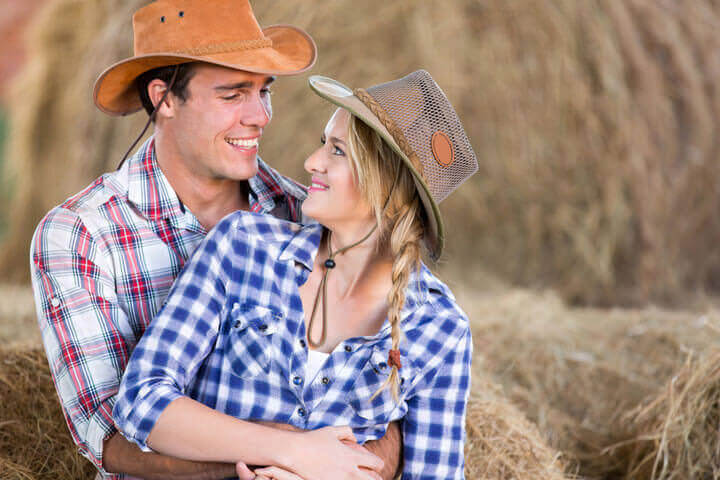 Relationships require a lot of work, dedication and patience, and that's even more true when it comes to long distance relationships. Cowboy dating is no exception – cowboys and cowgirls are just like regular couples, with regular hopes, dreams, issues and insecurities.
A cowboy and cowgirl couple in a long distance relationship encounters the same difficulties as any other couple that is very much in love but unfortunately separated by hundreds or thousands of miles. But as we all know, long distance relationships don't have to be doomed to fail. You just have to work a bit harder, that's all. Online dating can be very rewarding in terms of helping you find a perfect match for yourself, but sometimes that perfect match happens to be from a not so near area. Don't pass on the chance for love just because of this.
Talk Regularly
Make a point of having regular phone or Skype conversations with your cowboy/cowgirl. Talk about it and establish a rhythm and then try to honor it. For some couples, talking once per day works perfectly, for others it's better to limit the conversation to twice or three times per week, and some couples love hearing from each other in the morning and in the evening. It doesn't matter –whatever works for you is good, as long as you don't skip these calls. Cowboy dating, long distance or not, isn't supposed to be a chore and if it starts to feel like one, talk to your partner about introducing a different schedule.
Talk About Your Expectations
If you are going to commit to this long distance relationship, talk to your cowboy/cowgirl about what each of you expects from it. That way you will both be dedicated to the same goal and there won't be any misunderstandings or hiccups along the way. If your expectations are different, it might be the time for a serious talk.
Do Things "Together"
Even if you are physically far away from each other, you and your cowboy or cowgirl can still do plenty of things together, like on a regular date. For example, you can watch the same TV show or a movie while on the phone with each other. You can even both agree to eat the same brand of ice cream or the same takeout pizza while doing so. You can also take a walk together while video-calling, or simply talk on the phone while doing various household chores. Online games are also a good idea.
Know Each Other's Schedules
This one is not meant to keep your significant other under control or anything, it's just that it's more convenient to send a text, call or chat when you know that he or she is free from work or school. For example you know what time your cowboy or cowgirl gets up for work, you'll be able to send a cute (or sexy) good morning text.
Avoid Risky Situations
Jealousy, possessiveness and paranoia are among the main reasons why so many long distance relationships end in tears. It depends on both partners' personalities whether these things will ruin the relationship, but it also depends on behavior from both parties. For example, if you know that clubbing till 6am will upset your cowboy or cowgirl, you should probably either go out less or talk to your partner about it in order to put his or her mind at ease. Texting and sending pictures a couple of times during the night out will also help.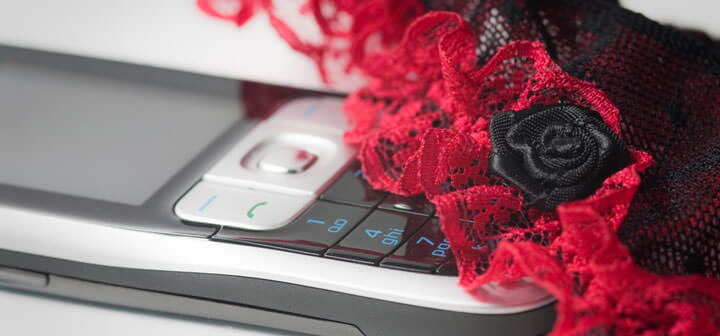 Keep the Sex Life Alive
This one is particularly tricky, as everyone who's ever been involved in long distance cowboy dating will tell you. How can you have sex when you're separated by four state lines? Well, you can.
There is a lot of sexual stuff a couple can do that doesn't even involve physical contact. Phone sex may seem hard but practice makes perfect – give it a few shots and you'll see just how fun and exciting it can be.
Visit as Often as You Can
Keeping the relationship alive via phone or internet is great, but there's no substituting the actual physical contact and you simply need to see each other in person as much as you can. Try to synchronize your vacations and days off and, if the distance isn't too great, try seeing each other at least every other weekend.
Long distance cowboy dating is definitely not impossible, as you can see. Turn your imagination on, stay focused and patient, and we promise it will all pay off someday soon.